Get creative
Once you take your photo, you can dress it up with creative tools and filters. (Snapchat lenses work a bit differently, so we cover those in the next section of this post.)
Creative Tools: The following creative tools appear on the right of your screen.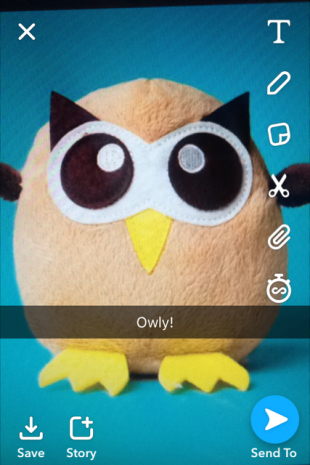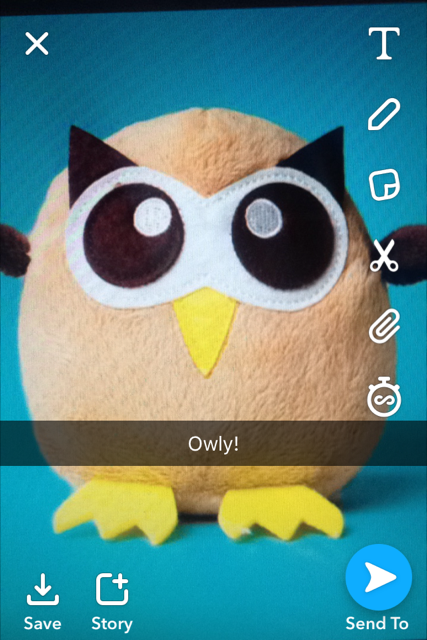 Snapchat filters: To access Snapchat filters, swipe left or right on your screen. The available filters may include timestamps, color effects, holiday graphics, and/or Geofilters based on your location. You can press the stack icon that appears under the other creative tools to apply multiple filters to your Snap.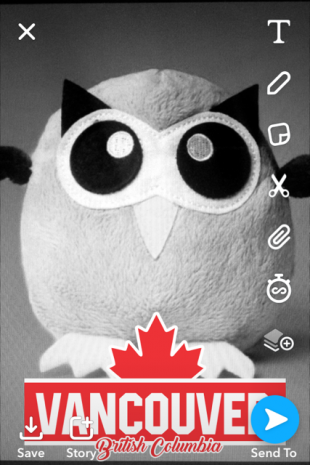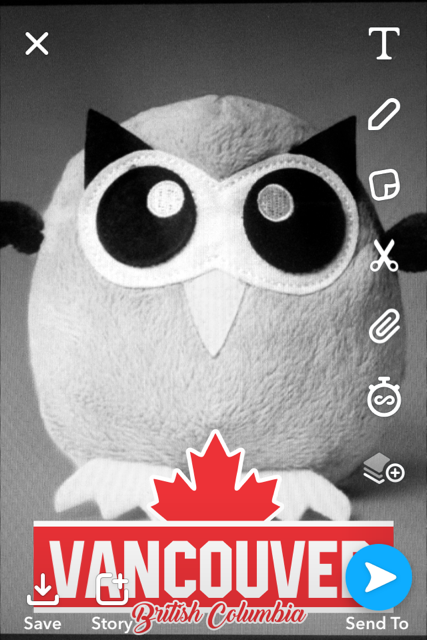 3. Send your Snap
Once your Snap is ready to go, click the blue Send To arrow icon on the bottom right of the screen. Then, select which contacts you'd like to send the Snap to by checking the boxes beside their names. Once your Snap is sent, the app will take you to the Friends screen.